This is the first in a series called New Breed, about the young labels and artists doing stuff, and getting excited, in the wonderfully unstable and unpredictable Music Industry.
We got our favorite purveyors of music from our own shores
'No Pain In Pop'
to converse with our favorite jam-out label in the US
'Underwater Peoples'
via the old interweb; the very same device that has been instrumental in building and sustaining both their respective projects.
Through their MP3 blogs and developed online communities NPIP and UWP have unleashed beautiful collections of music and live shows that have really walloped people world wide. Some of the music I have been most excited about in recent times have come from one of these two parties, weather it be informed recommendations or beautiful physical releases for bands including
Telepathe
,
HEALT
,
Nite Jewel
,
Banjo or Freakout
and
Gentle Friendly
, all through NPIP. Or
Ducktails
,
Real Estate
,
Julian Lynch
and
Family Portrait
all on Underwater Peoples Records.
The boys discuss having your heart in the right place for putting out music, future developments in internet music sharing, and turntable performance pieces. I'm not going to say that out of date music execs and major labels should take note of this, this is not a get out clause to save the industry as we know it, but it should maybe be a reminder that being excited about music and pushing it forward in a creative way should be the be all and end all… Fuck money!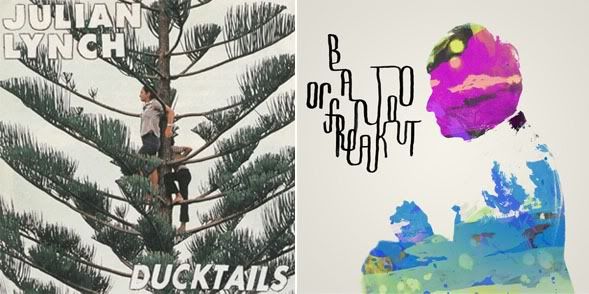 Read full article
here
.